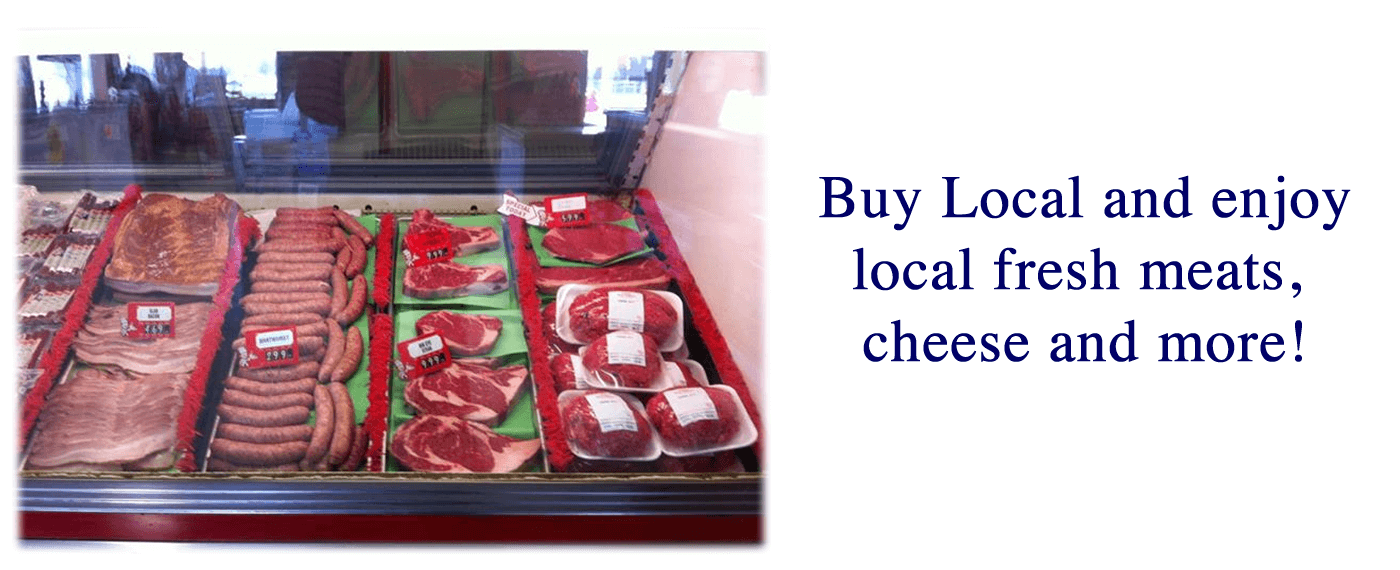 Welcome to the Almena Meat Company, where we sell the finest meats, sausages, and cheeses!
Meat is Our Specialty
We feature a full-service meat counter, so simply ask for your choice of steaks, roasts, and other cuts of locally-sourced beef, pork, lamb, and venison. We'll be happy to wrap it for you.
We also make a massive variety of brats and other sausages, in flavors such as apple, bacon cheddar, beer, garlic and onion, and many more. You can even find brat patties!
Or buy some of our award-winning snack stick sausages. These tasty treats are specially prepared and come in flavors such as double-smoked, pepperoni, ghost, and many more. They were named Grand Champion at the 2013 Wisconsin Cured Meats Championship, so you can be sure they're good. Try them – you'll be glad you did!
High Quality Wisconsin Cheeses
Need some cheese? We offer a wide selection of excellent fresh Wisconsin cheeses, including Cheddar, Colby, Co Jack, and more! Our cheeses are of the highest quality, and are locally crafted with care and passion.
Of course, we can't let only the humans have all the goodness. We also sell smoked and raw beef bones for dogs. Treat your family's best friends to wonderful flavor – and help keep their teeth clean and healthy.
Locally-Sourced is Best
By emphasizing local sources for our meat products, the Almena Meat Company maximizes freshness and supports the farmers and ranchers in our community. Locally-sourced meats and cheeses are often healthier and more flavorful than industrial sources, as well. And know that our highly-trained staff practices humane handling of livestock at all times. We are a state-inspected meat processing facility that carefully complies with all state and federal regulations. We follow strict guidelines on sanitation procedures.
So, stop by and make a selection. We think you'll agree, our meats and cheeses are about the best you'll ever have!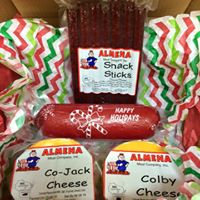 Regular Snack Sticks are $10.99/lb
All Flavored are $11.49/lb
Double Smoked
Garlic
Willies
Bacon Cheeseburger
Pickles and Cheese
Jalapeno and Cheese
Honey Ham and Cheese
Honey BBQ
Pepperoni
Bloody Mary
Fire
Ghost
Habanero
Cheddar
Teriyaki
7-Pepper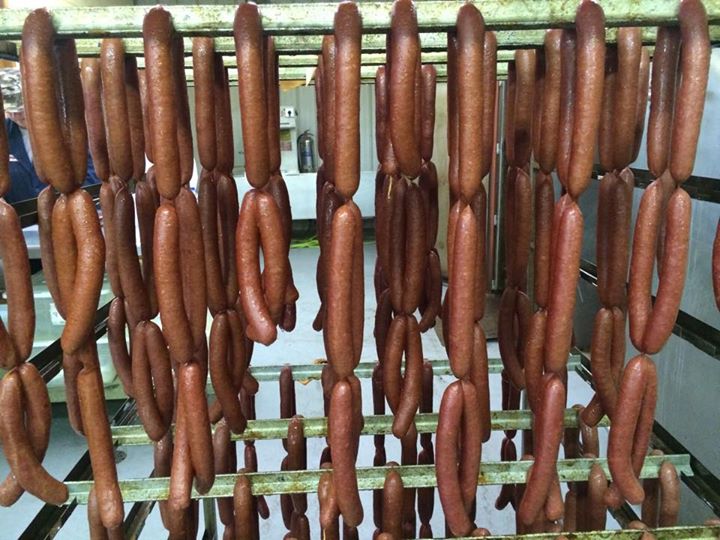 Almena Meat Company offers a HUGE variety of brat flavors!
Brat patties also available.
Regular Brats $3.99/lb
Flavored Brats $4.49/lb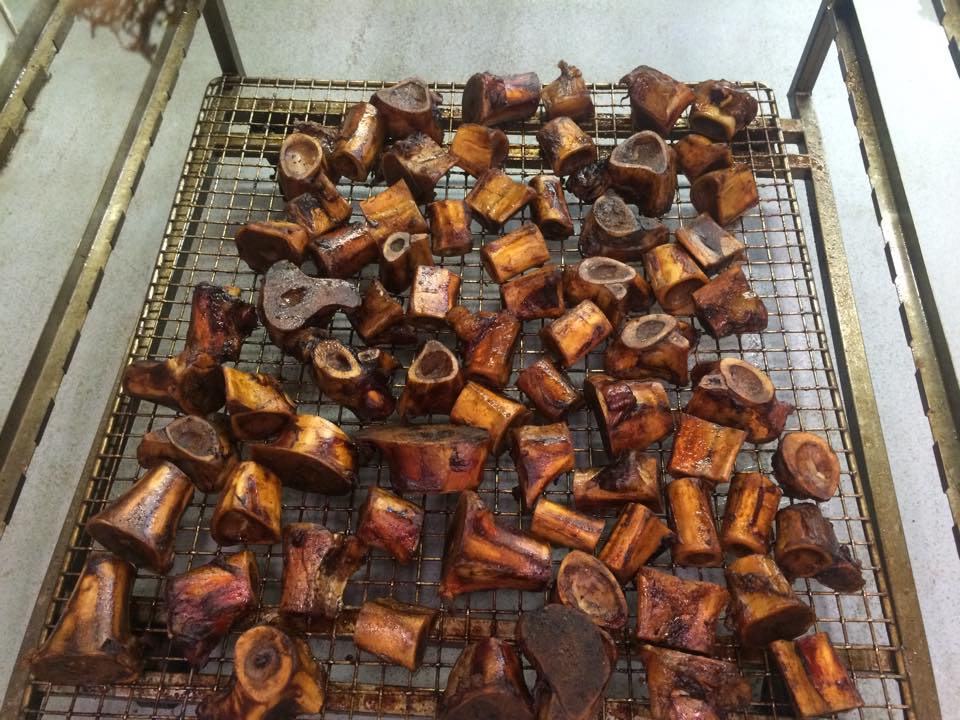 Smoked treats for the four legged family member!
Raw Beef Bones are $2.00/lb
Smoked Beef Bones are $2.50
Brat Flavors:
Apple
Baked Potato
Bacon Cheddar
Beer
Beer & Cheddar
Broccoli & Cheese
Buffalo Wing
Chili
Chili & Cheese
Fajita
Habanero Mango
Hawaiian
Honey Mustard
Jalapeno
Jalapeno & Cheese
Kraut
Mushroom & Swiss
Pineapple Teriyaki
Onion & Bell Pepper
Onion & Garlic
Packer (beer brat w/ green onion & cheddar cheese)
Parmesan (totamo basil)
Regular
Pepper Jack
Piza
Ranch
Steak
Steak & Cheese
The Works (vinegar & horseradish)
Wild Rice & Mushroom
Philly Cheese Steak
Bloody Mary
Bleu Cheese
Bacon Cheese Burger
Mozza Mushroom
Tailgater (onion, tomato & mustard)