#1 Beef Snack Sticks in WI
Stop in and try the #1 Snack Sticks in Wisconsin!!!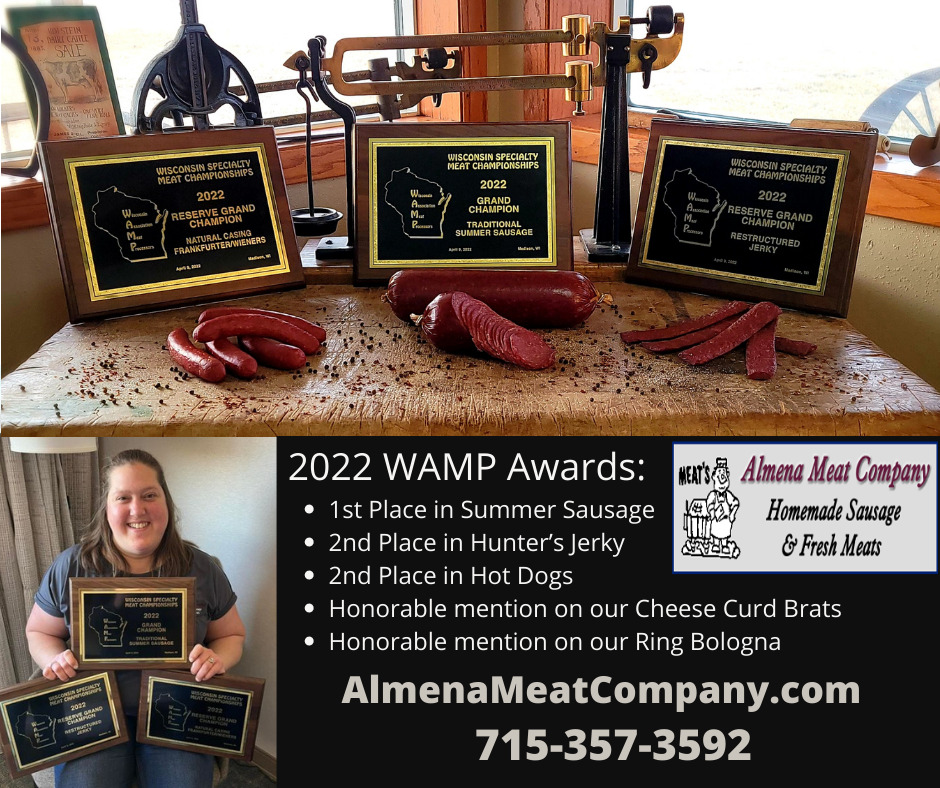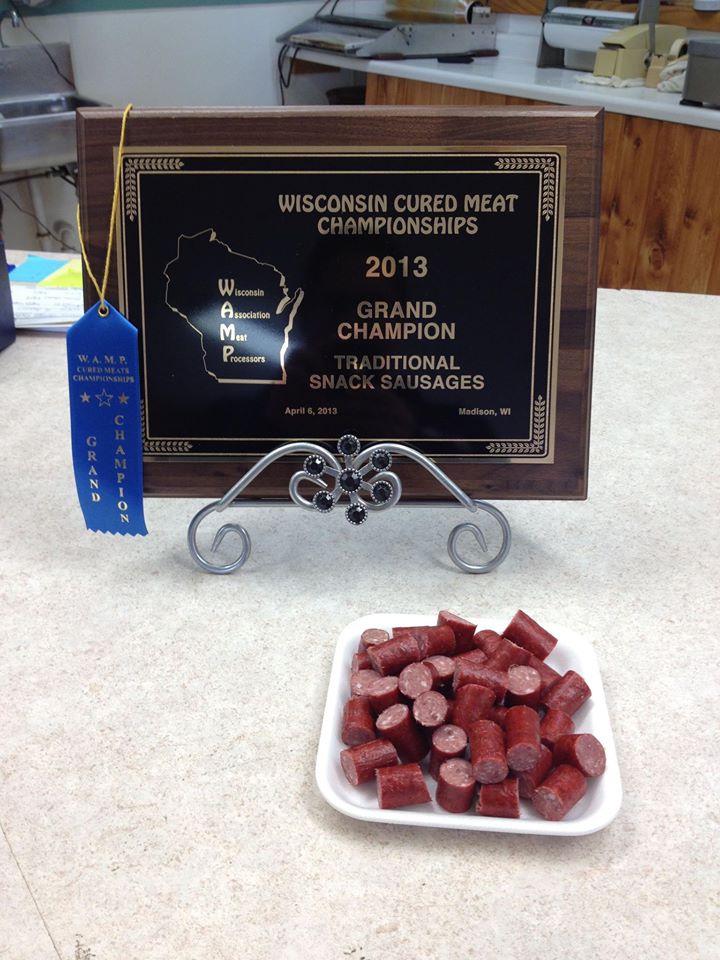 Almena Meat Company's Snack Sticks
Almena Meat Company's snack sticks are Wisconsin's premiere snack stick! Customers recognize them for their superior quality and variety of flavors. Try some and see for yourself!
Flavor for the People
Our snack sticks come in a variety of one-of-a-kind flavors. Try Habanero, Double Smoked, or Honey BBQ. We also offer Jalapeno and Cheese, Pepperoni, Garlic, 7-Pepper, or Bloody Mary. And we have plenty more! Because we make and process our snacks locally, we can use fresher ingredients. That makes for a taste you'll remember.
Try Them as Appetizers
Our snack sticks make perfect after-school treats or game day snacks. They also make popular appetizers. Simply cut them into one-inch slices. Then add a toothpick and a dipping sauce. Now you are set! Your guests will be peeking into the cupboards looking for more.
Award-Winning
The Wisconsin Association of Meat Processors named our snack sticks the Grand Champion in Traditional Snack Sausages at the 2013 World Cured Meat Championship. We've only improved since then. Because of this, customers come from all over the state to enjoy our snack sticks. When you buy the Almena Meat Company's snack sticks, you are buying Wisconsin's best!
Locals Only
We use locally-sourced meats because we believe supporting our local community makes for a healthier, more sustainable world. We're a family-operated business founded in 1988. We also take special pride in presenting Wisconsin's best to our customers. Because we concentrate on local sourcing, we can better ensure the quality of our products.
Quality First
The Almena Meat Company is a state-inspected meat processing facility. We carefully follow all government regulations. We follow strict rules of sanitation procedures. Additionally, our trained staff ensures proper and humane handling of all livestock, and follows the Humane Handling Program.
Try Our Snack Sticks Today
High-quality ingredients, award-winning flavor – try Wisconsin's finest snack sticks today!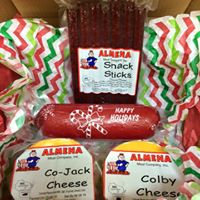 Regular are $10.99/lb
All Flavored are $11.49/lb
Double Smoked
Garlic
Willies
Bacon Cheeseburger
Pickles and Cheese
Jalapeno and Cheese
Honey Ham and Cheese
Honey BBQ
Pepperoni
Bloody Mary
Fire
Ghost
Habanero
Cheddar
Teriyaki
7-Pepper